Le vignette sportive
ABOUT US
Lo Specchio
140 Woodbridge Ave. Suite AU 8
Woodbridge Ontario - L4L4k9
Tel. (905)856-2823
Fax (905) 856-2825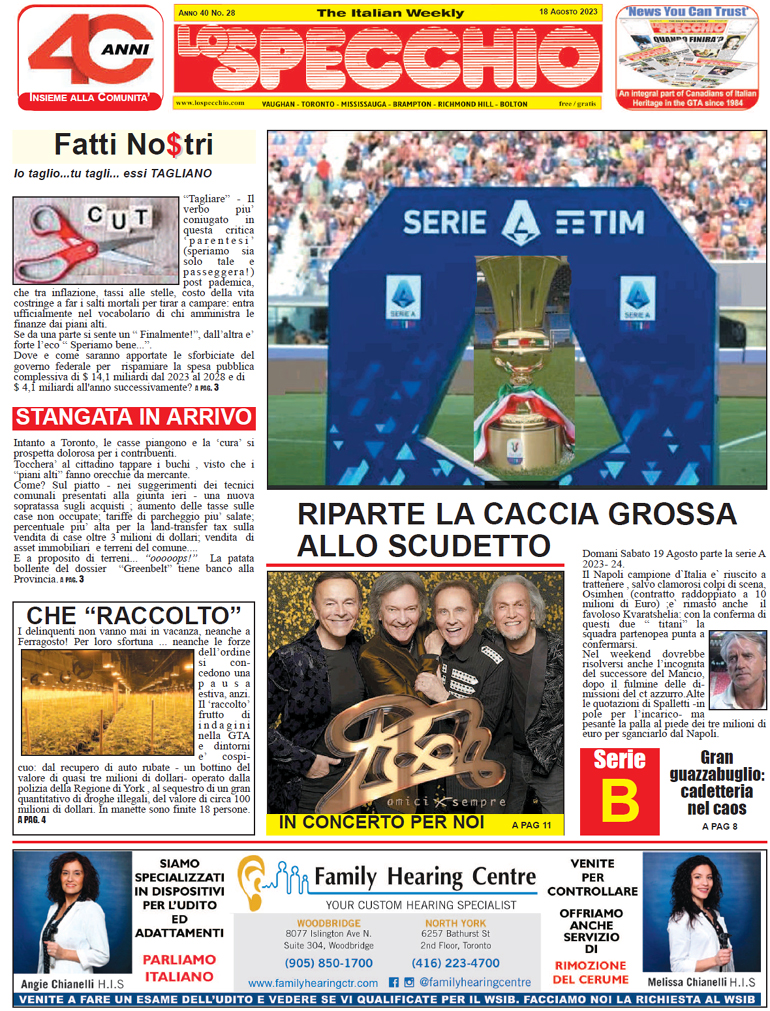 ---
---
Click on the link to read a selection of articles published on our print editions
PER LEGGERE GLI ARTICOLI CLICCA SU "IN QUESTO NUMERO"
---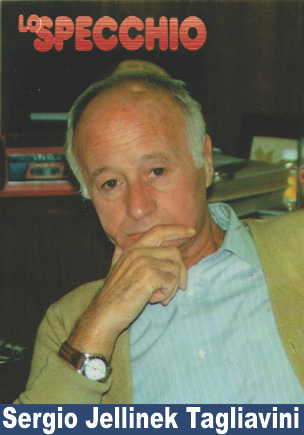 CI HA LASCIATO....Sergio Jellinek Tagliavini, interprete autorevole e di grande influenza del giornalismo italiano in Canada, nonché co-fondatore e Editor / Direttore responsabile storico del settimanale "Lo Specchio", ci ha lasciato. Il decesso è avvenuto lunedi' 25 gennaio 2016 a Toronto. Italian Community Mourns Loss of Iconic Editor
Sergio Tagliavini Jellinek, iconic co-founder and Editor in Chief of Lo Specchio, has left us. Tagliavini passed away peacefully on Monday, January 25, 2016.